WE BELIEVE THAT ACTIONS SPEAK LOUDER THAN WORDS
That being said, instead of answering this question ourselves, we urge you to read through our customers' testimonials.

These are companies that have had bad experiences and/or levels as far as B-BBEE is concerned.

We have helped these companies to get the maximum amount of points and this increased their chances of getting tenders and other business.


Mrs. HD Habock
Cape Wire Pty. Ltd.
We, Cape Wire Pty. Ltd. have been associated with Decoding Information Services since March 2014, and wish to applaud them for the hard work and dedication put into us obtaining a Compliant BEE Certificate.

I can highly recommend them to any company wishing to obtain a BEE Certificate and can be contacted on 041 451 2903 should anyone wish to speak to me about their work ethics and performance.
Shelley Sirmon
Hawk Electrical and Industrial Suppliers
Decoding Information Services have been a great service provider to our company Hawk Electrical and Industrial Wholesalers PTY LTD, Louis has been a great help and has assisted me wherever I have needed help. The staff at Decoding Information Services are really great and always polite, namely Louis and Amanda and are great to do business with.

We were a Level 7 from another service provider and Decoding Information Services were able to get us to a Level 3 and the following two years and still currently we are a Level 2. I would really recommend their services to any business looking to do their B-BBEE certificates.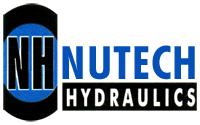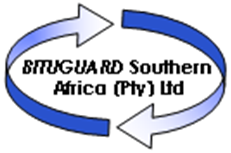 Chantal Alcott
Nutech Hydraulics Benoni
We would like to thank Decoding Information Services for outstanding service.
Through much hard work and dedication to doing a good job, they were able to improve our BEE rating from a Level 4 scoring, to a Level 2.
They were in communication with me as to the steps they were working on.
Always friendly and helpful.
I would highly recommend them to anyone looking to get their BEE rating.
Thanks again.
Henriette Posthumus
Bitguard Southern Africa Pty. Ltd.
We hereby with to thank you for your professional assistance in obtaining our BEE Certificate.
The Certificate was available within 3 weeks from supplying our information. We really appreciate the fact that you have drawn our attention to various critical points that were previously overlooked.
This improved our score from a Level 9 to a Level 6.
We can recommend Decoding's excellent service and very competitive rates at all times.